'ESCAPOLOGY'
The Great ESCAPOLOGISTS……..... Samuel Thomas & David Morris explore the art of escaping your surroundings through painting and photography
Red Lion Hotel, Cromer 25th Oct – 1st Nov 11am – 6pm FREE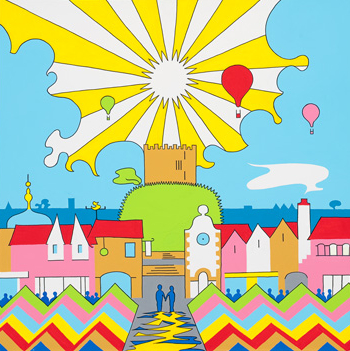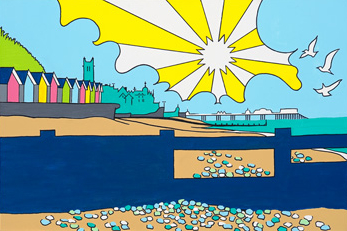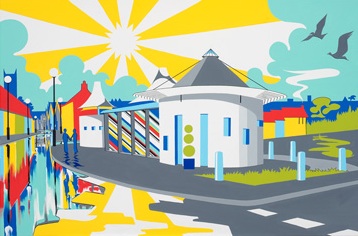 Life can be dull, dark, and damn right depressing sometimes. We all long to escape from time to time, to another time and to another place in the pursuit of something more exciting. Look no further as two Cromer based artists have collaborated to bring you an exhibition that will transport you there.
Samuel Thomas has captured familiar Norfolk landscapes and scenes to the wider world inspired from his travels as a young artist in an explosion of Pop-art infused colour & pattern that will captivate your imagination, click here to preview some new originals that will be shown at the exhibition: /gallery/landscapes/. Photographer, David Morris takes a thought provoking look at what drives people to drink in cafes and bars in this country & abroad, and if you can't face the drinking then you can always escape into some of Norfolk's big blues skies from a stunning selection of Norfolk scenes.
The exhibition will give you the opportunity to leisurely browse, buy or meet and talk with the two artists to discover what makes them tick. A ballot box will allow visitors to voice their opinions on the artwork shown and there will be a £100 gift voucher available to win redeemable against the artists works.
DATES & TIMES: Fri 25th Oct – Fri 1st Nov 11am-6pm FREE ENTRY
VENUE: The Function Room, The Red Lion, Brook Street, Cromer NR27 9HD
Information on Artists: www.samuelthomasart.co.uk & www.davidmorrisphotographer.com